We want children to learn better and play better. That's why we developed the Junior Explanar – a patented golf swing trainer that works in exactly the same way as The Explanar. It simplifies the learning process and helps train, develop and improve the optimum golf swing.
The golf swing is one of the most complex biomechanical movements performed in any sport – yet most children are only ever taught verbally. The Junior Explanar works like stabilisers on a bicycle in that it teaches by instinct and feel rather than through thought or by verbal instructions.
With just 10 minutes' use per day, kids can practise and groove their perfect golf swing and develop the muscle memory needed to hit the ball longer, straighter and more consistently.
The Junior Explanar is simply a smaller version of the Home system. Although it is designed for children, it can be used by anybody under 5ft (1.5m) tall.
BUY NOW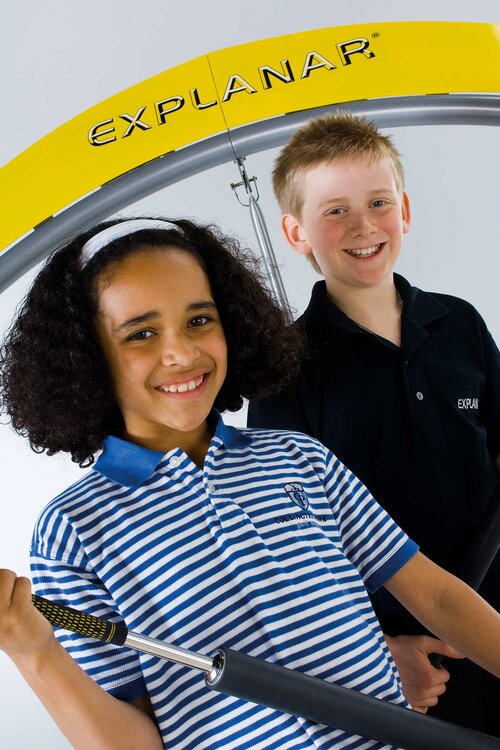 "The Explanar has been an instant hit and we have already found that some children, who tend to have a very low, flat swing at first, are understanding through the Explanar that it really helps to get in the right positions through the swing. They are also thrilled that they have a coaching aid that is the envy of the adults at the club!"

Sarah Sutcliffe, PGA Head Professional at Twickenham Golf Club